Stuart's life as an artist and designer began in early childhood when in 1966, teacher and artist, Dave Saunders insisted Stuart was a born artist (he's the little tyke looking at the camera) and should not become a policeman as planned. In 1971, Stuart left Eastbourne Art College where he studied fine art, photography, typography, print technology and graphic design. Recognized for his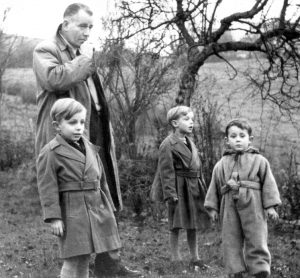 ability, he worked as a freelancer with a London-based company which produced 'legal forgeries' of well-known masterpieces for discerning collectors who wanted more than a print. He specialized in Dutch seascapes and anything by Vermeer (The Girl with the Pearl Earring).
With a gift for generating ideas and bringing them to life, the first 16 years of his career were spent in various advertising agencies as a visualizer for advertising campaigns, drawing the storyboards if they were to be filmed, or just producing highly finished sketches of how the advert would look in print.
In 1987, he worked on "the Queen's favorite magazine", Country Life, for a few months. The editor was so taken with his illustrative and design work, she called him back a short while later and offered him the job of Art Editor and Design Editor. He enjoyed worki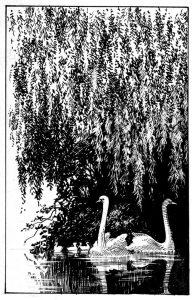 ng side by side with some of Britain's aristocracy, meeting fascinating people and visiting many historic country houses.
Twelve years later, after winning a design award for 'Magazine Cover of the Year', he was head-hunted and offered the job of Art Director on Geographical magazine. "It was a fun, fascinating job that gave me the opportunity to travel to hot places, write about and photograph wildlife, and get bitten by everything that wriggles, flies or crawls," says Davies. The most memorable trip was three weeks in the jungle of Costa Rica with eleven paying volunteers and an American researcher for an Earthwatch project compiling an article on bugs and their predators.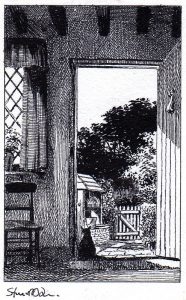 Throughout his commercial art career, Stuart's love for painting has evolved from what was a highly stylized technique to what has opened into a flowing and inspired originality. He sought "the perfect light" in England, Hong Kong, Bali, Costa Rica, and Thailand, but now paints landscapes in the perfect light in France. Stuart is passionate about capturing nature's contrasts in a style that has been described as stunning, magnificent, tonal-impressionism.